LC 2015 - Compare Small Wine Cabinets
Compare Small Wine Cabinets
Compare EuroCave, Sub-Zero, Vinotemp and Le Cache Refrigerated Wine Storage Cabinets (Approximately 200 Bottle Capacity).
MANUFACTURER

WINE CABINET

Le Cache

Contemporary 1400

EuroCave

Perform. 283

Sub-Zero

WS-40/S

Vinotemp

Sonoma 180

Size (WxDxH inches)
31 x 29 x 72
27.6 x 28 x 62.4
30 x 24 x 84
28 x 29 x 75
PRICING
Total Price
$3,799
Free shipping
$4,895
$7,860
$4,313
Base Price
—
$4,695
—
$3,239
FEATURES
Premium Wood Upgrade
Included
—
—
Included
Premium Furniture Finish
Included
—
—
$415
Glass Window Door
Included
$200
Included
Included
Interior Light
Included
Included
Included
$230 for LED
Locks
Included
Included
Additional Cost
Included
RACKING
Bottle Capacity
172
223
147
180
Universal Bottle Capacity
Included
Included
Included
Included
All Wood Racking
Included
Included
—
—
Additional Shelves
—
$399
—
$125 Two Rows
COOLING
Cooling System
CellarPro
EuroCave
Sub-Zero
Wine-Mate
Digital Temp Control
Included
Included
Included
Included
Adjustable Humidity
Included
Lava Rocks
—
—
Allows Flush Placement
Included
Included
Included
$429 Front Venting
Cooling System Warranty
5 Years Entire System(a)
5 Years Compressor Only
5 Years Entire System
5 Years Parts Only
Le Cache
Contemporary 1400
Total Price: $3,299
Bottle Capacity: 172
Cooling System: CellarPro
Warranty: 5 Years Entire System(a)
EuroCave
Performance 283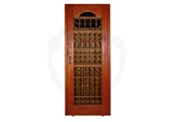 Total Price: $4,895
Bottle Capacity: 223
Cooling System: EuroCave
Warranty: 5 Years Compressor Only
Sub-Zero
WS-40/S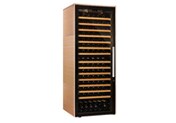 Total Price: $7,860
Bottle Capacity: 147
Cooling System: Sub-Zero
Warranty: 5 Years Entire System
Vinotemp
Sonoma 180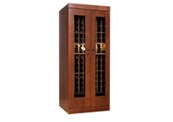 Total Price: $4,313
Bottle Capacity: 180
Cooling System: Wine-Mate
Warranty: 5 Years Parts Only
This site is neither endorsed, nor sponsored by, nor affiliated with EuroCave SA or Vinotemp International Corporation. EUROCAVE is the registered trademark of EuroCave SA. VINOTEMP and WINE-MATE are the registered trademarks of Vinotemp International Corporation.
(a) Under its warranty policy, Le Cache will send a replacement wine cooling unit and then ask for the damaged unit to be shipped back so that your wine won't be unprotected if the cooling unit fails.